About Us
Because There Is No Place Like Home
Moravia Health is a licensed full-service home care agency operating across the United States. We are dedicated to delivering quality care to clients in the comfort of their homes. Homecare is designed to be an alternative to the costly care usually provided in the hospital setting. Under the guidance of your physician, our nurses and therapists work with the patient and family members to develop a plan of care that brings together all services needed to help the client reach his or her optimum well-being.
Moravia Health is the country's best home care agency, combining best in class service and affordable service.
Founded by Dr. C. Frank Igwe, Moravia Health first opened its doors in 2012 in Philadelphia, Pennsylvania. The company's mission, a belief that healthcare is a basic human right, a commitment to provide quality homecare and support, and to always exceed client expectations, is what drove the company to achieve striking success in the market place. Moravia Health has a vision for itself and its employees, which is for all of its clients to achieve maximum independence in their homes and communities.
In 2014, Moravia Health was first accredited by The Joint Commission, a national non-profit confirming an organization meets or exceeds rigorous national standards for health care quality and safety. By 2018, Moravia Health was beginning to achieve its goal of providing coverage to the entire state of Pennsylvania, expanding its outreach to include ten offices statewide. In 2021, coming out of COVID, Moravia Health sought to innovate in the field of health care, by seeking to elevate the health care workers on the front line of a national pandemic. That desire culminated in Moravia Health pioneering a new community partnership by signing multiyear agreements with the Philadelphia Eagles, Philadelphia 76ers and Philadelphia Union. In 2022, Moravia Health began to seek licensure in other states across the country – opening the pathway to establish a national presence.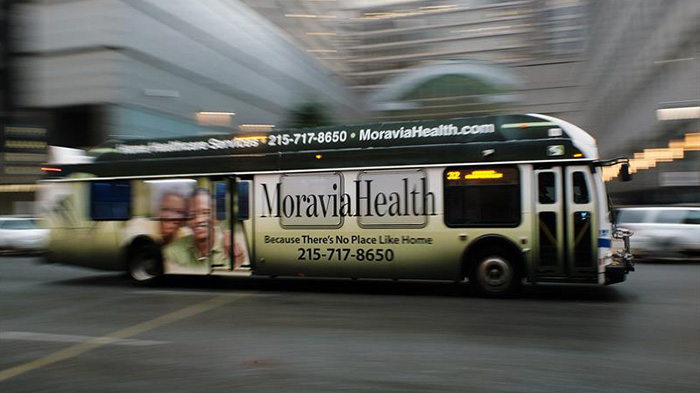 All of our homecare aides are our own employees whom are trained, and continuously evaluated for competency, and thoroughly background checked, insured, and bonded.