Program for Personal Care
Because There Is No Place Like Home

You and your loved ones deserve outstanding service and care. Our unwavering commitment to providing exceptional private care services ensures your safety, reliability, and affordability through our esteemed program.
While cost is an important factor, it should not be the sole determining factor when choosing home health care services. At the forefront of our selection process is prioritizing safety and delivering top-notch care for you or your loved ones.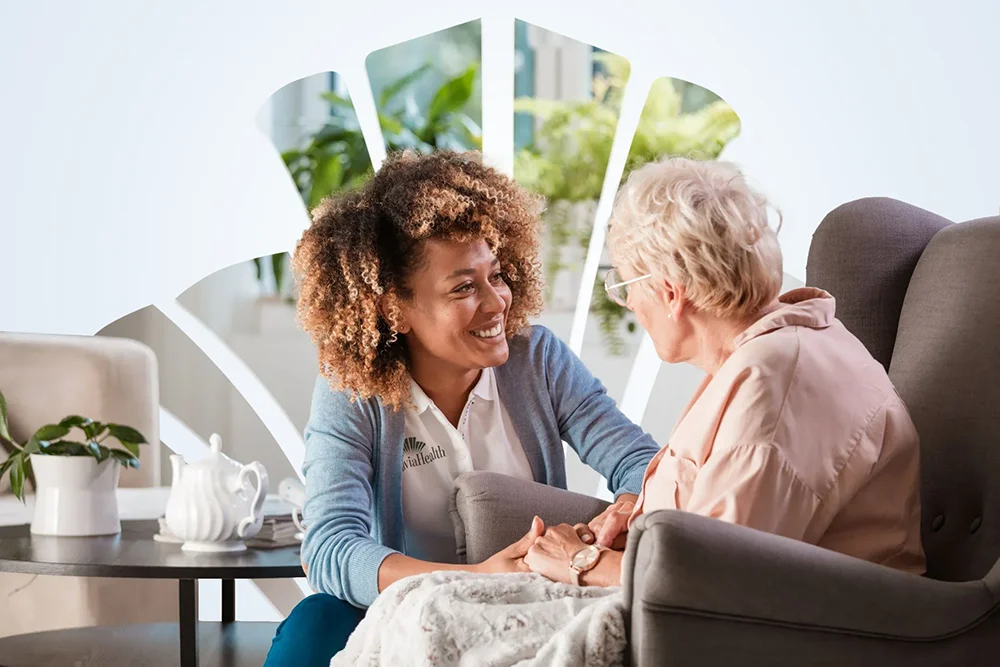 To guarantee the highest quality, we offer services that instill a sense of security and comfort, assuring you of excellent in-home care.
All staff members undergo orientation by company personnel, to ensure familiarity with care plans and specific medical equipment. The training that our personnel receives is created so that they possess up-to-date knowledge to improve your well-being.

We meticulously select and train all personnel assigned to Private Care Clients to meet the needs of discerning customers. Our personnel undergo specialized training programs that assist them in catering to the requirements of private pay clients and adapting to diverse social settings. Our company places significant emphasis on client-focused care and promoting independence in daily activities. To achieve these goals, we have developed Specialty Care Training Programs that address the specific needs associated with various illnesses. These programs enhance our personnel's understanding of the disease state and elevate their service delivery skills.
We take pride in recruiting and training a multicultural staff capable of meeting the unique language and cultural requirements of the communities we serve. Whether it's our direct care staff, RN Supervisors, or Office Staff, our aim is to cater to your specific needs or those of your family member. Our field and office staff encompass a diverse range of cultural experiences and proficiency in multiple languages.