What We Offer
We offer care and health services at home, to help the elderly and disabled maintain their independence with dignity. We provide free evaluation, and tailor the care to the needs of the individual, and his or her family. Our care providers include Caregivers, Certified Nurse Assistants, Certified Home Health Aides, Registered and Vocational Nurses. All are experienced at homecare, compassionate, and attentive. All of our care professionals are thoroughly tested and screened. Our service area includes the Greater Philadelphia Metropolitan Area.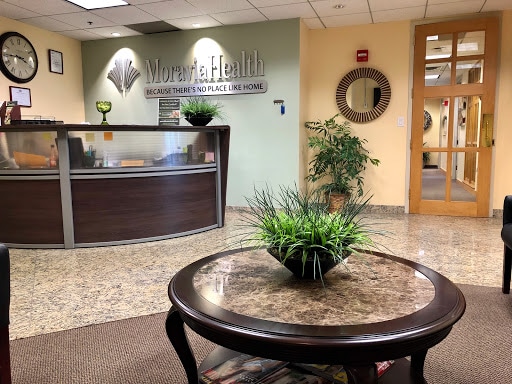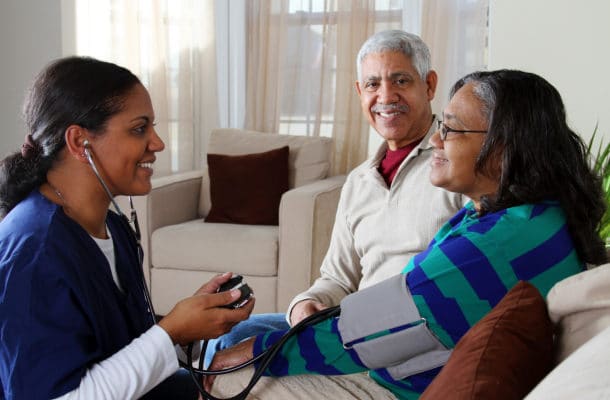 Homecare consists of care services, including Medical Social Services, Certified Home Health Aides, and Caregiver Services, administered in the patient's home by professional health care providers who are specially trained and experienced in homecare. These services may be intermittent visits or extended continuous care.
Medical social services greatly benefit patients, family members and caregivers who are currently experiencing difficult life crises. Our licensed and experienced medical social workers assess patient's psycho/social situations in order to assist and educate patient and family members about available community resources.
Clients with limited physical abilities that wish to stay in their home environment, needing Caregiver Companion services.
Homebound patients who are physically unable to leave their home and need assistance with Activities of Daily Living (ADL's), skilled nursing and/or therapy services.
A wide range of patients suffering from a variety of illnesses including Diabetes, Heart Disease, Stroke, AIDS and Infections.
Medication reminders, light housekeeping and laundry
Providing assistance with bathing, dressing, grooming and ambulation
Meal preparation and providing assistance with eating
Incontinent care
Companionship
Prescribed by the patient's doctor.
Decided by patient or family.
Call Moravia Health for an evaluation.
Helping patients recognize the need to seek help
Assisting patients and their families in resolving various health related issues
Providing emotional support
Helping families acquire access to community resources
Counseling and health education
Frequently Asked Questions
1. What makes Moravia Health different from other homecare providers?
Moravia Health is committed to providing you with the best customer service in the industry. Our staff is available around-the-clock, 24-hours a day, seven days a week. We offer free in-home consultations and home safety evaluations at the start of your program and routinely thereafter based on the client's needs. Furthermore, our caregivers and healthcare professionals are regularly supervised and evaluated to ensure that Moravia Health's high service standards are met.
2. How do I know if my caregiver is qualified?
Moravia Health adheres to the highest standards for hiring our staff. Our caregivers undergo thorough interviewing, testing, and screening prior to employment. This includes performance of multiple background checks, reference checks, license verification when applicable, and a formal orientation.
Additionally, caregivers are regularly supervised and evaluated by management to ensure that you or your loved one is receiving the attention they deserve. We are highly skilled and sensitive to the physical and emotional needs of each patient.
3. How much do homecare services cost?
The cost of service varies on a case-by-case basis. Moravia Health coordinates billing with the following payor sources:  (1) Medicaid (2) Pennsylvania Medicaid Waivers (3) Managed Care insurances.
Please contact your local Moravia Health office for more information.
4. How do I choose a homecare provider?
When faced with the challenge of finding a qualified individual who can provide care when it's needed and at a fair price, it is important to know and understand your options. There are many caregiver choices available and these decisions can often become confusing and frustrating. When selecting a homecare provider, it is important to ask questions and make an informed decision based on your specific needs. Learn what questions to consider when choosing a home health provider.
5. How do I reach someone after hours?
Moravia Health personnel answer or return calls, 24-hours a day, seven days a week, including holidays and weekends. A scheduling manager is also on-call 24-hours a day, seven days a week. We are committed to giving you the best in customer service!
6. How long is the wait time for services?
Moravia Health's goal is for caregivers to be available to start within 24-hours, and often within the same day.
7. What is the difference between "skilled" and "unskilled" medical care?
"Unskilled" or "Non-medical" care typically refers to companion and personal care activities such as bathing, grooming, dressing, as well as assistance with meal preparation, light housekeeping, and running errands. It could also include medication reminders, assistance with ambulation, and transportation to medical appointments. These types of services are typically provided by Home Health Aides (HHAs) or Certified Nursing Assistants (CNAs), and can be arranged for anywhere from a few hours to 24-hours a day. "Unskilled" or "Non-medical" care is often sought by the elderly, new and expectant parents, individuals with disabilities, and those transitioning from a hospital or medical facility to home.
"Skilled" medical care follows a specific plan of care under the supervision of a Physician, Nurse (RN/LPN/LVN), or Therapist, and involves home healthcare services such as nursing care, physical, occupational, speech, and respiratory therapies, as well as social services and hospice care. Skilled medical care in the home can help provide a comforting solution to residing in a hospital, nursing home, or assisted living community.
8. Why should I hire Moravia Health to care for my loved one rather than finding a caregiver on my own?
Hiring a caregiver can often become a confusing and frustrating process. With all of the choices that are available, it is important to be aware of some challenges that may arise should you choose to hire a caregiver on your own. Moravia Health goes to great lengths to ensure that your specific needs are matched with our highly qualified and compassionate team of healthcare professionals. It is important to know that you are working with a proven homecare agency. That's why Moravia Health is proud to be recognized as a leading provider of quality care. All of our homecare offices are accredited. We encourage you to learn more about the steps are involved in hiring a caregiver on your own, and how choosing Moravia Health will allow you to focus on feeling happy and healthy, while we take care of the rest.
9. How do I get started?
Submit an online request to Moravia Health or locate a Moravia Health office near you to get started. Our clinical managers will work with your primary Physician or Service Coordinator, to develop a plan of care that meets your loved one's needs. To start the homecare process, we will call or come to your home to address your concerns and answer any questions you may have.
Accepted Pennsylvania Waivers
Aging Waiver
Program provides home and community based services to eligible persons age 60 or older that are clinically eligible for nursing facility care. Services available include: Adult daily living services, Companion services, Home health care, Home support, Personal care, Respite, and more.
AIDS Waiver
Program provides home and community based services to eligible persons age 21 or older who have symptomatic HIV Disease or AIDS. Services available include: Home health services, and Personal assistance services.
Attendant Care Waiver/Act 150
Program enables individuals, ages 18-59, with physical disabilities to live in their own homes and communities. Participants have ultimate control of their services, including the right to recruit, hires, train, supervise, pay and, if necessary, terminate the employment of their attendants. Services available include: Community transition (Waiver only), Personal assistance services, and service coordination.
COMMCARE Waiver
Program provides home and community based services for individuals, ages 21 or older, with a medically determined diagnosis of traumatic brain injury. This prevents the institutionalization of individuals with TBI and helps them to remain as independent as possible. Services available include: Adult daily living, Community integration, Home health, Respite, Services coordination, and more.
Independence Waiver
Program provides home and community based services for persons, ages 18-60, with physical disabilities to allow them to live in the community and remain as independent as possible. Services available include: Adult daily living, Community integration, Personal assistance, Respite, Visiting nurse, and more.
OBRA Waiver
Programs provides home and community based services to people, ages 18-60, with developmental physical disabilities to allow them to live in the community and remain and independent as possible.
Please note, when choosing an agency to provide these services, mention "Moravia Health" as your agency of choice.